Chris's professionalism and dedication...
When it comes to integrity, patience, knowledge, motivation, market savvy, effective negotiation skills, and extraordinary customer service, Chris Morris has to be your real estate agent of choice. My husband and I had to move out of state on short notice unexpectedly for his new job, in the midst of an unprecedented down real estate market. After a full year of continuous daily collaboration with the bank and us at a long distance, Chris was able to negotiate a successful short sale on our house.
She never flinched at taking on the added excruciating responsibility of working with the bank on our behalf and continuously encouraged us and the potential buyer throughout the short sale process (a 5 month process from beginning to end). When we asked her advice, she was very upfront with us and was also knowledgeable and willing to make a recommendation, and her recommendations were spot on. Knowing that we had such a competent realtor was of enormous comfort to us during that time, throughout the entire process we had complete confidence in her ability as our realtor. Chris's professionalism and dedication to selling our home was continuously displayed on a daily basis from listing our home, negotiating with the bank, keeping us informed from a long distance, and managing the settlement process. Her work was exceptional, she went above and beyond for us and we would not have been able to successfully sell our house in such a quick time frame without her. We have bought and sold many homes in the past and have never been so impressed with the quality customer service, professionalism, and dedication we received from a real estate agent. To say we were "happy" with our choice of a realtor would be an understatement, we were so fortunate we hired her to represent our listing and highly recommend her and proud to call her our friend.
Best Realtor around!
Best Realtor around! Great personality and a hard worker!
Chris Morris is a fabulous real estate agent!
Chris Morris is a fabulous real estate agent!!! She listened to my husband and I's needs and wants and found us a house to rent then a year and a half later found us our house that we bought and love!!!! We found Chris' name on a sign in front of a house that she was trying to rent for her client and instantly we clicked. She is very down to earth and extremely helpful. I would call or text her 10 times a day and she never got aggravated with me!!!! We love Chris and will always recommend her to any one who needs a real estate agent!!!!
Shop Homes On The Go
Download our free app today!
Get To Know The Chris Morris Team
We understand that buying or selling a home is more than just a transaction: it's a life-changing experience. That's why our team of highly-seasoned real estate professionals is dedicated to providing exceptional, personalized service for all of our clients. We take great pride in the relationships we build and always work relentlessly on the client's behalf to help them achieve their real estate goals.  
Our team of experts represents the best and brightest in the industry, and we're always striving to lead the field in research, innovation, and consumer education. Today's buyers and sellers need a trusted resource that can guide them through the complex world of real estate. With our extensive knowledge and commitment to providing only the best and most timely information to our clients, we are your go-to source for real estate industry insight and advice.
Our Mission Statement:
Our philosophy is simple: clients come first. We pledge to be in constant communication with our clients, keeping them fully informed throughout the entire buying or selling process. We believe that if you're not left with an amazing experience, we haven't done our job. We don't measure success through achievements or awards, but through the satisfaction of our clients.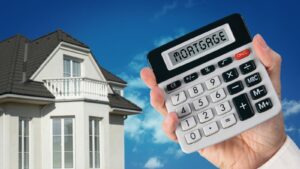 Buying
One of the most critical aspects of buying a home is getting a mortgage. But what does that mean? And how does it work? Here's what you need to know about home mortgage loans.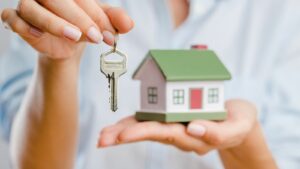 Selling
When you've decided to sell your home, it's time to find the right real estate agent to help you through the process. Here are a few tips to help you choose the perfect agent for your home sale.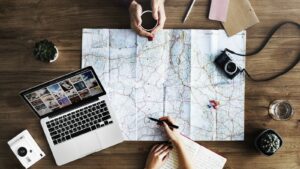 Lifestyle
Whether you're a local looking for a new activity or a visitor looking for a fun day or night out, here are some of the best things to do in Mandeville.